MD One Step Tip - Nude Series
MD One Step Tip-Nude Series
It come with 2 colors for light and darker skin tone.
Suitable for customer need natural nail finishing or French design.
MD One Step Tip
A new concept of nail extensions
Finishing with beautiful nail sculpture just in 15min. Perfectly fix the natural nail and last up to 3-4 weeks.
Light weight and beautiful finishing, suitable for nail polish, gel pooling, dipping powder or acrylic systems.
Affordable price. It only cost less than a full set acrylic nail extension for 500 PCs a box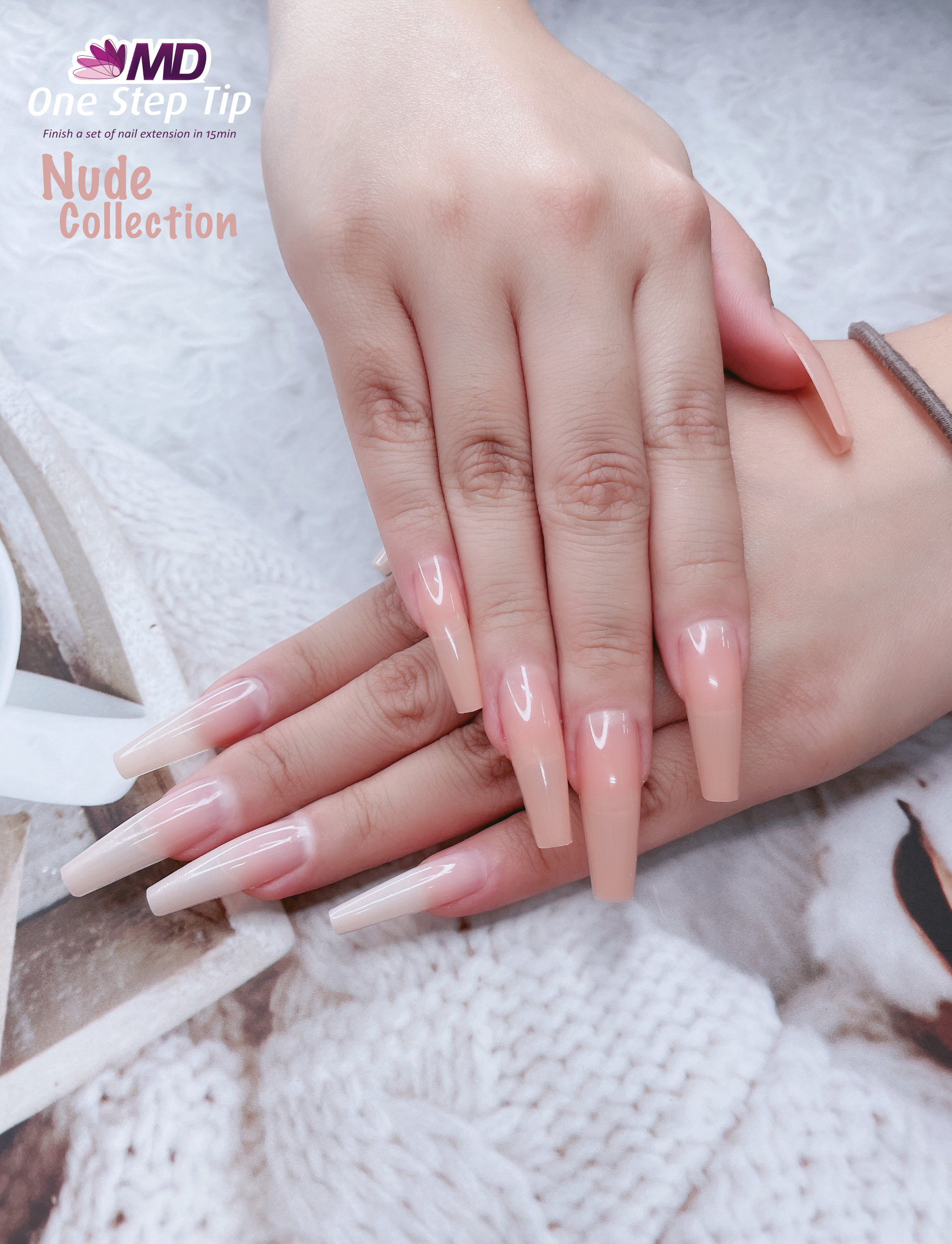 .